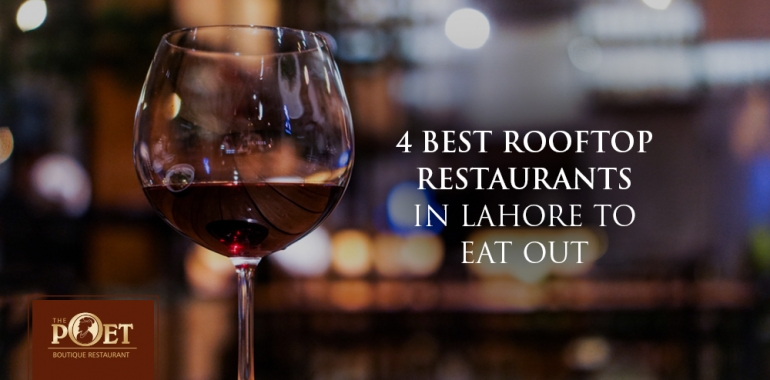 4 BEST ROOFTOP RESTAURANTS IN LAHORE TO EAT OUT.
Hunger has no specific time to knock at your door (stomach, more specifically) and when it does, the brain stops working. If you're most people, you usually find decision making a very exhausting task especially when you're out on the road. Don't worry, Lahore is a dynamic city for countless reasons and one of them is the abundance of restaurants in every corner. What if you get to eat delicious food and also amuse yourself form the beautiful city view from the rooftop of the place? Keeping this idea in mind, we've gathered a list of best Rooftop Restaurants in Lahore that will come handy when you decide to eat out. Let's check each of them and decide yourself where would you like to reserve a table?
MONAL RESTAURANT
Monal – a restaurant that offers you very strategic location along with its unforgettable food items. If you're near Liberty and feel hungry then you should consider Monal that offers you an amazing ambiance with a fascinating rooftop view. Enjoy your food, small talks and get a closer look of Lahore city from the heights that Monal offers. Plus, you don't need to worry about parking and stuff as Monal's location allows you to park your car in complete safety and enjoy your meal in peace.
BANERA ROOFTOP RESTAURANT
Heading over to the airport or just came back to the lovely city of Lahore? Whatever the case is, if you're traveling through DHA area and feel little hungry, you should really try Banera – one of the best rooftop restaurants in Lahore. The special thing about Banera is that it mixes our traditional values with new lifestyle to offer a hybrid experience when you dine into this restaurant. And this makes Banera an ideal option to reconnect with our cultural roots in a countryside arrangement that this restaurant offers in its seating plan.
LAL QILA RESTAURANT
If your plans are to select a themed restaurant then consider Lal Qila which is on number 4 on our list of the best rooftop restaurants in Lahore. The management has organized the restaurant in a way that you'd never miss anything in their offerings if your mood is to try something royal, something that connects back you with Mughal era. So try out multiple Asian cuisines in a royal-themed restaurant and bring back beautiful memories with an unforgettable taste.
THE POET RESTAURANT
Speaking of Mughlai food, there's another ideal option that you can try to satisfy your hunger that demands Mughlai dishes. For meet with your cultural standards, The Poet Restaurant offers you its delicious and unmatchable Mughlai cuisine. Plus, you can enjoy the city view of Walled City while dining in The Poet with its rooftop section that makes an ideal option on this list of the best rooftop restaurants in Lahore.
Try our countless Mughali items that you'd never forget for years to come. You can speak with our manager to reserve a table by calling on 0304 1112221 now.